Welcome to Part Two of the MASSive Crush series! (If you missed Part One it's right here!) I happen to have a MASSive crush on the Mass itself. This series will be a tool to help explain and break the Mass down step-by-step to explain why we do what we do. (And what we are supposed to be doing during that part of the Mass!) It should hopefully be a good refresher for us all, and a renewal of our love for the Mass!
FIRST READING: Through the Introductory Rites that we mentioned in the previous post, we ready ourselves for the liturgy of the Word. We become prepared to receive the Word of God. By listening to God's Word and knowing His voice, we become more and more prepared to receive the Body of Jesus in the Eucharist. Wouldn't it be weird if you were going to visit your Grandma and you knew she was going to give you money, but you just walked just in and held your hand out? That would be like going to Mass and knowing you were going to receive the Body and Blood of the King of the Universe, but not taking the time to say hello first, and have a conversation. God invites us to listen to His voice and the way He is speaking to us in our lives today. The First Reading is typically from the Old Testament and is an opportunity for us to see the ways in which we need to turn back to God, and how He desires us to be the best version of ourselves for Him. So pay attention!
What we should be doing: Listen to what is being said in the reading. How does it apply? What is God trying to tell you? In what ways do you need to turn back to God? In what ways has he been faithful to you and kept His promises?
RESPONSORIAL PSALM: Okay, here comes the cantor. Sounds like it's going to be a rough melody to follow. This is a chance for us to praise God for His goodness. It usually ties in with the readings, so we get a feel for the emotion that is going on during the readings. It may be a prayer of praise, a prayer asking for God's help, or an expression of suffering. It is an opportunity for us to cry out to God with what is on our heart.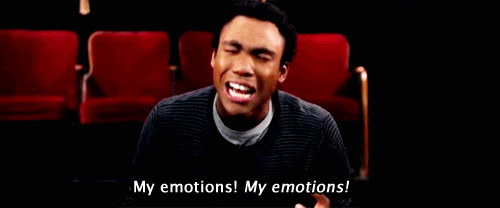 What we should be doing: Take this time to see how you're feeling in your own spiritual life, and life in general. Is it a time when you're asking God where He is? Are you joyful and praising Him for the goodness of the past week? Do you feel like you're stuck in the same place? Compare how you are feeling with that of the psalm. Ask yourself when you have felt like the the words of the psalm being proclaimed. Really try to connect.
SECOND READING: Second verse, same as the first! Just kidding. The Second Reading is typically from the New Testament. It is a chance for us to see the promises and work of God. We are able to hear about the glory of God as seen through the eyes of the apostles, and what God did for them, and is still doing for us, the Church, today.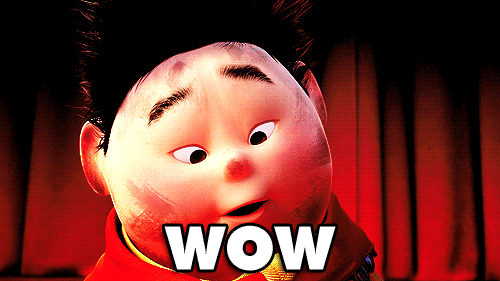 What we should be doing: Listen to the works of the Lord, or the advice of the apostles. What are they calling us to today? What do we need to work on? How does this apply to your life personally? In what ways can you grow in the ways they are talking about, and be more like the original followers of Christ?
GOSPEL: Glory, Glory, Alleluia….Here, the Word of God, Jesus Himself is proclaimed. We hear a story from Jesus of about Him, while He was here, on earth. It's a chance for us to relate and listen to the Master, the Teacher. We get to hear God's voice not only in the first and second readings, but from Christ Himself in the Gospel.
What we should be doing: Really take in what God is saying. How is the message being proclaimed in this Gospel specific to you? If what happened in the Gospel happened right before you eyes, what would your reaction be? What would you think? What would you do? What questions would you ask Jesus if you were right there next to Him, witnessing what was happening?
HOMILY: At this point in the Mass, the priest or deacon helps us to understand what is going on in the Gospel and how it applies to us; here and now, today! They will give us examples of how the Gospel ties into what the Church teaches, the Sacraments we receive, our responsibility to live as Christians, and how to pray as we ought.
What we should be doing: Listen to what the deacon/priest is saying! He is doing his best to make this Gospel relatable to you, and break it down into bite-sized nuggets. Think about what is being said and what you can do in your life to become holier this week. What in your life needs to change? What do you need to get rid of in order to make room for Christ and where He is calling you to be?
PROFESSION OF FAITH: During this part of the Mass, we stand and "renew our faith." We pray the Apostles' Creed or the Nicene Creed, proclaiming and professing everything we believe and hold to be true as Catholics. It is a good reminder to know what the Catholic Church teaches, and what we believe as the Body of Christ. We all say it together as a reminder that we are never alone in our faith. What we should be doing: Think about what we are saying! God has done so many wonderful things for us, how often do we stop to dwell on that and thank Him? Just to take some time and realize all of the gifts we have been given by God through the Church? Profess your faith with boldness and confidence. Don't just mumble about the glory of God!
UNIVERSAL PRAYER: Sometimes called the Prayer of the Faithful, this is when we hear petitions for our world, country, leaders, Pope, and community. Often, we will pray for those who have recently died, to ask the Lord to be with them, and that they may be remembered during the Mass. This is a chance for us to pray with our brothers and sisters in Christ around the world for God's will to be done here on Earth.
What we should be doing: Listen to the prayer intentions that are being said. What are people asking for? Who is most in need? Truly ask the Lord to be in every situation and bring light and peace to those involved. Be praying! Don't just sigh a response "Lordhearourprayer." Take the prayer intentions that are stated at Mass home with you in your heart. You should pray with them throughout the week, and remember those who asked you to pray for them.
Well! That concludes MASSive Crush Series Pt. 2, stay tuned for more coming soon! Again, if you missed our first post, click here!