Recognize this emoji? It's basically in everyone's phones nowadays, people use it in their insta bios, and as a descriptive image to express themselves? Why? Because their zodiac sign and horoscope are a part of who they are!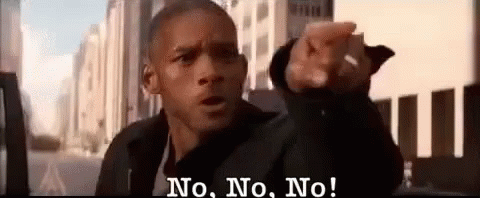 Random Teenager (Archie): "Okay…but why not, Mary? Horoscopes are fine. It's not like they're real. Who cares?"
Catholic Church:  "All forms of divination are to be rejected: recourse to Satan or demons, conjuring up the dead or other practices falsely supposed to 'unveil' the future. Consulting horoscopes, astrology, palm reading, interpretation of omens and lots, the phenomena of clairvoyance, and recourse to mediums all conceal a desire for power over time, history, and, in the last analysis, other human beings, as well as a wish to conciliate hidden powers. They contradict the honor, respect, and loving fear that we owe to God alone" (CCC 2116).
Archie: "C'mon Mary, I'm not 'conjuring the dead'. I am literally just reading some guy's joke idea of my future."
So you see the above argument. Maybe you've heard the above argument. Maybe you've had the above argument. The main phrase here that we need to hone in on is that horoscopes, tarot cards, and zodiac signs can all "contradict the honor, respect, and loving fear that we owe to God alone."
Now why on earth would the Church encourage us to be fearful of God? Do you remember at your Confirmation, when you were learning about all of those fancy gifts that the Holy Spirit had coming to you? One of them was "Fear of the Lord." This does not mean knees quaking, lips quivering, terrified facial expressions fear.
Fear of the Lord means that because God is so awesome, causing or inducing awe; inspiring an overwhelming feeling of reverence, admiration, or fear (dictonary.com), we can't help but acknowledge His power and might. God has the ability to do all things and we know it in our beings because we are created by Him. We know that a power much greater than us is at work, and recognize that it is God. We admire His works and revere Him as someone we shouldn't really go against. We aren't out to pick a fight against God. Seriously, do you think that would go well? Probs not.
Due to the fact that we know not only with our minds but also with our hearts that God has the ability to do anything He wishes with us, we honor that. Whenever we do things like just "mess around" with crystals that will predict our future, palm readings, tarot cards, or looking up our horoscope, we are putting our faith in something besides God. We are saying,
"Hey God, I know you control everything, but I want to know things ahead of time, so I'm going to outsmart you and ask some cards with weird looking pictures on them and the local newspaper guy who has the ability to read stars what is in store for me."
Does anyone else think this sounds a little whacko when you put it this way?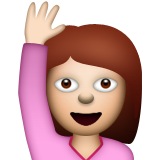 We are not our zodiac sign! If you're meeting someone or getting some info about them, try asking, "Do you like Jesus?" before "What's your sign?" I guarantee their interest in God will tell you a lot more. God wants us to be happy! He has a plan for our future. He even says so in Scripture!
For I know the plans I have for you, says the Lord, plans for welfare and not for evil, to give you a future and a hope.

(Jer 29:11)
God wants us to be happy and is going to provide for us and all the ways we need. He tells us what's going to happen is HIS timing. We also have to learn to listen! Today, take a few minutes to ask God where He is leading you. What He wants your future to look like, and where He would like for you to go. Truth is, God is 100000000% more reliable than anything of this world.