Hey! Happy Valentine's Day! If you're anything like me, you have heard allllllll of the opinions of Valentine's Day.
It's Great!
It's Terrible!
Galentine's Day!
It's totally all Hallmark's Fault!
National Single-Awareness Day!
U-Day, not V-Day!
It's a Feast Day!
And if you're still anything like me, you are overwhelmed by so many people telling you what you're supposed to do on Valentine's Day. So I'm not going to tell you what to do. I'm going to tell you what I do.
I have spent many a V-Day single. I have gone to Mass. I have spent many of them with friends. I have had dates. I have eaten a lot of pizza (I enjoyed it so much more before I became a youth minister and ate it for every meal). I have bought myself flowers. I have bought myself cards.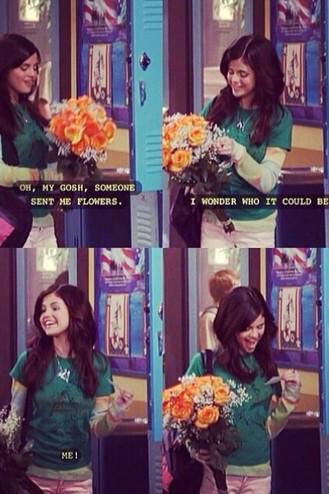 Legit me. You get me, Alex Russo. Thank you Disney Channel throwbacks…
So this Valentine's Day is my first time being engaged. My fiance and I will hopefully be able to see each other today, but we say that about every day. I won't lie, we did plan a date for Saturday, but we haven't had a date night in a while and just needed to get together and plan a dedicated time to be present to each other anyways.
Besides that, let me tell you what I'm doing today. I'm being mindful. Something I am really working on this year, especially in my spiritual life, is being mindful. I am trying to be aware of what is going on in the present moment, acknowledge how others might be thinking or feeling, and especially trying to see God throughout my day. I remember when I was teaching Vacation Bible School one year, we encouraged the little kids to find "God-Sightings" each day. It was always very heart-warming to hear a 5-year-old say "A butterfly!" or "Daddy tucking me in!" Kids are a lot more aware of the little things, it seems. Their minds aren't cluttered with anxiety and "BUT I'M SINGLE!"
Today, I am looking for God-Sightings. Particularly in the form of God's love for me. Many of you know that I am fond of the habit of saying "Thanks Jesus" when I witness something good, or even challenging.
Me: OH MY GOSH DONUTS. THANKS JESUS.
Also Me: THIS PERSON IS A CRAZY DRIVER WOW. I am so happy I am safe from harm. Thanks Jesus.
I know today can be challenging. I know you might be feeling unloved, unwanted, maybe slightly pathetic for how much pizza and Netflix you've indulged in. Maybe you're happily in a relationship and going out to a movie tonight, or received a flower or card from a friend at school. Valentine's Day is not bad at all. And it really is a feast day. The Church did it first. *Surprise*.
My message for you today is in the midst of whatever chocolate you may be eating, with or without someone else, please take the time to look around you. With Valentine's Day, it can become very easy to be consumed with ourselves and what the world is saying, and become self-centered. In our misery we claim that no one cares about us or that we are unlovable, when really all we are doing is talking about ourselves! God always cares for us. Today, look up. Look around. How is God speaking to you? What is he saying through other people? Through the wind blowing around you? Through the smile from your friend? We have so many things to be grateful for; most importantly, the Love of God, our Father. He will never tell us that we are unlovable, unwanted, undesirable, or single.
In the words of St. Augustine,
You have made us for yourself, O Lord, and our heart is restless until it rests in you.